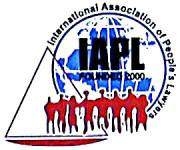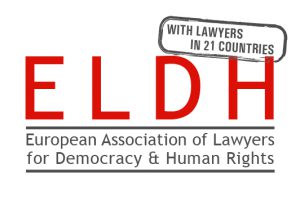 The tenth annual Day of the Endangered Lawyer will focus on Pakistan, on 24 January 2020.
The DAY OF THE ENDANGERED LAWYER is commemorated on 24 January because on 24 January 1977 four trade union lawyers and a coworker were murdered at their place of work in Madrid, Spain.
Of the perpetrators, who were affiliated with extreme right-wing parties and organizations, one was sentenced to 15 years in prison, another fled to Brazil and the third ended up in jail in Bolivia for drug smuggling.
The following countries were chosen in the past:  China, Colombia, Egypt, Honduras, Iran, The Phillipines, Spain/Basque Country, Turkey.
On this day the organisers want to raise awareness of lawyers who are being harassed, silenced, pressured, threatened, persecuted, tortured and murdered for their work as lawyers.
Why Pakistan in 2020?
Download basic report (English)
Download basic report (French)
Over the past several years many lawyers in Pakistan have been subjected to acts of mass terrorism, murder, attempted murder, assaults, (death) threats, contempt proceedings, harassment and intimidation in the execution of their professional duties.  They have also been arrested, detained or tortured, and in some cases the family members of the murdered lawyer have also been murdered.  Some lawyers have been threatened with disbarment or had their homes raided by the police.  Sometimes Christian lawyers or members of minority sects have been assaulted or threatened with death.  The most notorious attack on Pakistani lawyers occured on August 8, 2016 when terrorists attacked the Government Hospital of Quetta with a suicide bombing and shooting which resulted in the death of 56 lawyers.  Since there has been an alarming increase in the number of lawyers murdered, with nine reported over the past year.
The perpetrators of these attacks have been terrorists, religious zealots, the police and unreported sources. There have also been reports that pro-government militias (which still exist today) have been behind some of the murders, and in some cases lawyers have been killed because they are Shia. In response to these repeated attacks, Pakistani lawyers frequently strike, demonstrate, protest and hold boycotts.
The International Association of People's Lawyers (IAPL) Monitoring Committee on Attacks on Lawyers recorded the following lawyers murdered : Zainullah Khan (March 30, 2018), Sanam Sikandar Umrani (aka Waqar Umrani May 31, 2018), Zamin Khan (June 6, 2018), Haroon Bilour (August 13, 2018), Yasir (August 15, 2018), Syed Azan Kundi (December 24, 2018), Naizmeen Shah (January 8, 2019), Naila Amjad (January 11, 2019), Asif Hussain (March 1, 2019), Chaudhary Ghazanfar Ali Warraich (May 31, 2019) and Malik Dilawar Hussain (July 17, 2019).
Lawyers' Rights Watch Canada (LRWC) documented a further nine murders or assassinations of Pakistani lawyers in which they intervened, from 2014 until February 2018: Pervez Akhtar (February 7, 2018), Muhammad Idress (February 5, 2018),  Rauf Ahmad Thaur Sheikhpura (October 9, 2017), Alia Shenzadi Sheikhpura (May 16, 2017), Saleem Latif Nakana Sahib (March 30, 2017), Mohammad Jan Gigyani (March 4, 2017), Irfan Chauhan and Rana Khalid Abbas (May 25, 2015) and Rashid Rehman Khan (May 4, 2014).
Lawyers from Pakistan have reported the following murderous attacks on lawyers in 2019
03-05-19, brutal murder of Mahr Muhammad Yasin Sahu adv Multan (family dispute)
31-05-19, murder of Chaudhary Ghazanfar Ali Warraich adv, Sumandri (unknown persons firing on advocate.
03-06-19, murderous attack on Muhammad Adnan Othi, Chaudhary Shahid Meo, Muammad Tahir Aslam three advocates seriously injured and culprits were close relative of DPO Narrowal and were not arrested by police.
13-07-19, murderous attack on Mahr Ghulam Noul.
20-06-19, murderous attack on Syed Noor Ahmad Shah adv & 9 others in TBA Arifwala.
16-07-19, murderous attack on Basharat Hundal adv of Rahim Yar Khan.
17-07-19, murder of Malik Dilawar Hussain.
Supporters and organisers
Four organisations (IAPL, AED, ELDH the Foundation Day of the Endangered Lawyer, and LRWC) are working close together again to prepare the next day, with full support from the coalition of lawyer organizations and BAR associations as founded this year in Brussels and a large number of other lawyers and BAR associations from all over the world.
The following organisations  have decided to dedicate the next Day of the Endangered Lawyer on 24 January 2020 to the solidarity with endangered lawyers in Pakistan:
Foundation of the Endangered Lawyers Day, AED, International Association of Peoples Lawyers, ELDH, CCBE, CBE, Institut des Droit de l'Homme, several Bar Associations, Avocats sans frontiers, Law Society, CNB
In solidarity with endangered lawyers in Pakistan protests outside Pakistani embassies and public meetings will be organised in many European cities and elsewhere.