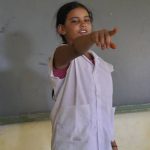 ELDH has written its letter with regard to the mandate of MINURSO as defined in the UN Security Council resolution 1979 (2011) and the mandate´s review in April 2012.
ELDH is deeply concerned about the human rights situation in the Moroccan occupied territories of Western Sahara. Amnesty International and Human Rights Watch have repeatedly reported serious human rights violations committed by Morocco. Even the Office of the United Nations High Commissioner for Human Rights (OHCHR) has called for closer monitoring of the human rights situation and human rights protection is increasingly being considered as part of the program of UN operations. In spite of these observations the UN Security Council up to now has refused to extend the mandate of MINURSO to the monitoring of human rights violations.
The full text of the letter (pdf-datafile)
---
[1] cf. e.g. the term "continued occupation" in the resolution of the UN-GA 34/37, 21 November 1979.
[2] Amnesty International Report 2011: http://www.amnesty.org/en/region/moroccowestern-sahara; Human Rights Watch World Report 2012: Morocco and Western Sahara: http://www.hrw.org/sites/default/files/related_material/morocco_2012.pdf
[3] cf. e.g. mandat of MINURCAT, UNAMID, UNMIS, UNOCI, UNMIL, MONUC, MINUSTAH, UNMIK, UNAMA, ONUSAL, MINUGUA, MICIVIH, etc.